New equipment, information systems
and streamlining enhances technical services and customer support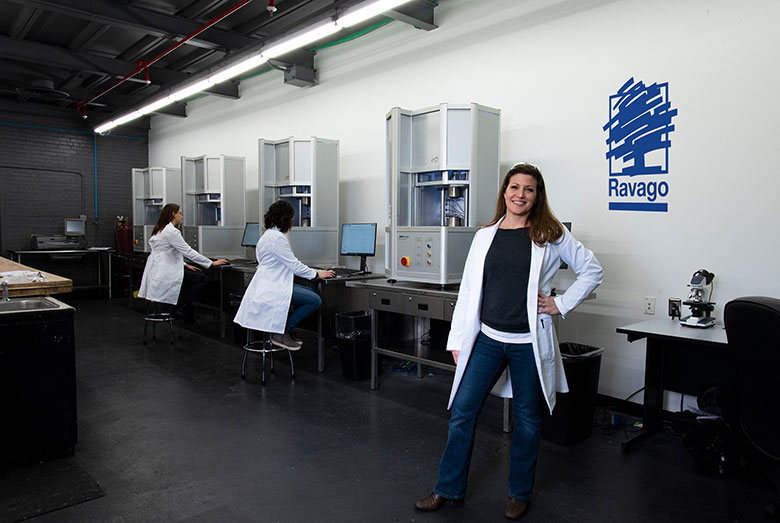 Goldsmith & Eggleton (G&E) is excited to announce the renovation of their polymer laboratory facility. As part of a modernization initiative at the G&E facilities, the renovation adds upgraded pieces of equipment such as an RPA Elite and 3 MV1 Mooney machines. Additionally, a new furnace and ash oven have been installed. The project will also entail a full renovation of the lab mill, physical remodel of the laboratory space and the updating of the information systems. The goals of the improvements are to adhere to the 5S philosophy, implement continuous improvements and assure that customers receive the highest quality product. The newly remodeled lab will also provide enhanced technical support services to G&E's customers and sales team. "The quality of the lab and what it delivers to our business is critical. We had a vision to make the lab as efficient as possible through technology, and to park our new equipment in an environment that highlighted our recent investments," said Gina Undicelli, a Chemical Engineer that carries the role of Quality Manager and oversees the lab operations and its systems. Another aspect of the renovation of the lab will be to modernize the information systems, infrastructure and data collection. The lab will be virtually paperless. All test results and reporting will be directly exported from the equipment to a database, eliminating written forms. Digitizing the processes reduces the chance of human error and aids in data storage and retrieval. The modernization will create efficiencies and streamline the operations of the lab.