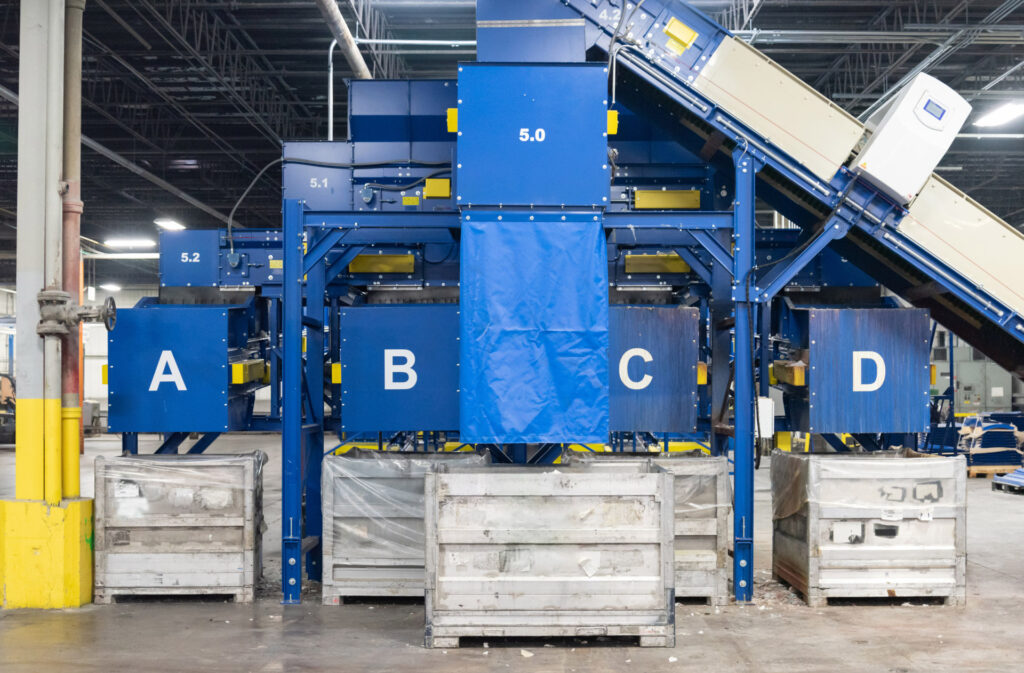 WADSWORTH, OH — February 25, 2021 – Goldsmith & Eggleton (G&E) has introduced its new raw materials handling line as part of the company's modernization initiative following last year's renovation of its polymer laboratory facility. This new line will provide a high degree of automation to the process, eliminating much of the hand labor involved in material preparation common in a recycling/reprocessing facility.
"We are excited to continue innovating and creating solutions that lead to efficiencies and maintain high product quality standards", said Rob Eggleton, Business Manager of Reprocessed Elastomers, Channel Prime Alliance, a Ravago Company.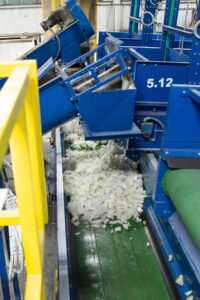 This new raw materials handling line begins with an automated size reduction of feedstock before it is introduced into the reprocessing equipment. The feedstock is conveyed into weight loss feeders controlled precisely by a programmable logic controller (PLC) providing better product management to meet customer specifications. After weigh up, the polymer is conveyed through an internal mixer, then homogenized, dewatered and filtered. Finally, all material is conveyed to an automated, PLC controlled baler and bale wrapping station. While the fundamental reprocessing technology remains unchanged, G&E delivered industry-leading innovation on a new way to further enhance the process' automation and product quality.
The new line was part of G&E's modernization initiative which included a complete lab renovation adding upgraded pieces of equipment such as an RPA Elite and 3 MV1 Mooney machines as well as a new ash oven. The project also entails a restoration of the lab mill, physical remodel of the laboratory space and the updating of the information systems. The goals of the improvements are to adhere to the 5S philosophy, implement continuous improvements and assure that customers receive the highest quality product.
About Goldsmith & Eggleton
The mission of Goldsmith & Eggleton (G&E) has been to create unique polymer-based solutions that offer its customers value, quality and a competitive edge. G&E manufacturer's quality rubber masterbatches and reprocessed elastomers that meet and exceed its customers' expectations. Channel Prime Alliance, a Ravago Company, is the exclusive distributor for G&E products. For more information, visit www.goldsmith-eggleton.com.